About Neuron23
Our intention is simple, but our work is not. Combining cutting-edge data science and human genetics, we're creating precision medicines to fight debilitating diseases.
The 3 Pillars of Our Science
With a diverse patient population and multiple factors driving disease, we know a personalized approach is essential. This is how we identify those most likely to respond favorably to our treatments, as well as translatable disease-relevant biomarkers to efficiently measure our impact early in clinical development.
Our Science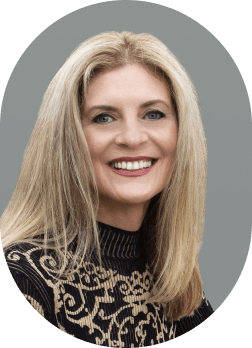 From our CEO,
Nancy Stagliano
Meet Our Team
Neuron23 was founded in late 2018 with the goal of changing the way drugs were discovered and developed for neurodegenerative and immunological diseases, by leveraging data science to pinpoint and exploit key disease drivers. Since then, a world class team of drug hunters, geneticists, chemists, biologists and entrepreneurs have joined hands and minds and built the infrastructure to achieve this mission.
As a neuroscientist, I have always believed that understanding the brain is the final frontier of medicine. Its complexity, its vulnerability and its adaptability all create a setting which, in health and disease, has motivated and perplexed many in our field. With millions of patients in need of intervention, our industry has invested heavily in neuroscience. But, despite the best of intentions, investments and inventions, there has been limited success. Diseases like Parkinson's and Alzheimer's are heterogeneous. Most would agree that all patients are not likely to respond to the same therapy. This is why precision medicines are needed.
By closely studying the genetic defects which predispose patients to neurodegenerative diseases, we can learn from the human body and not only treat the patients who carry this defect, but potentially a subset of others whose disease is driven by the same biology. Beginning with our LRRK2 program in Parkinson's disease, my dream is that we systematically subset patients and match their disease with an effective therapy, one target and pathway at a time.
Taking our lead from peers in oncology, who have successfully leveraged a personalized medicine approach to numerous cancers, we know this can be done. It's time for the field of neuroimmunology to be approached in a similar way. Now more than ever, with the availability of large population data sets married to technologies such as machine learning and functional genomics, we can change the way drug discovery and development is done in neuroimmunology.
Our Values
Foster collaborations

By working together, our impact can becomes exponentially greater.

Own your work

We each take pride in what we do, in support of our collective success.

Reach new heights

We constantly strive to achieve higher standards of quality and ingenuity.

Grow in your role and career

With support and guidance, we give our teammates the opportunity to thrive.

Execute leadership traits

We empower each of our teammates to take charge and help lead us forward.