Our Science
We leverage expertise in human genetics, data science, immunology, and neurology to gain a deeper understanding to the biologic mechanisms and etiology of the diseases we aim to treat and to prioritize the targets within our portfolio.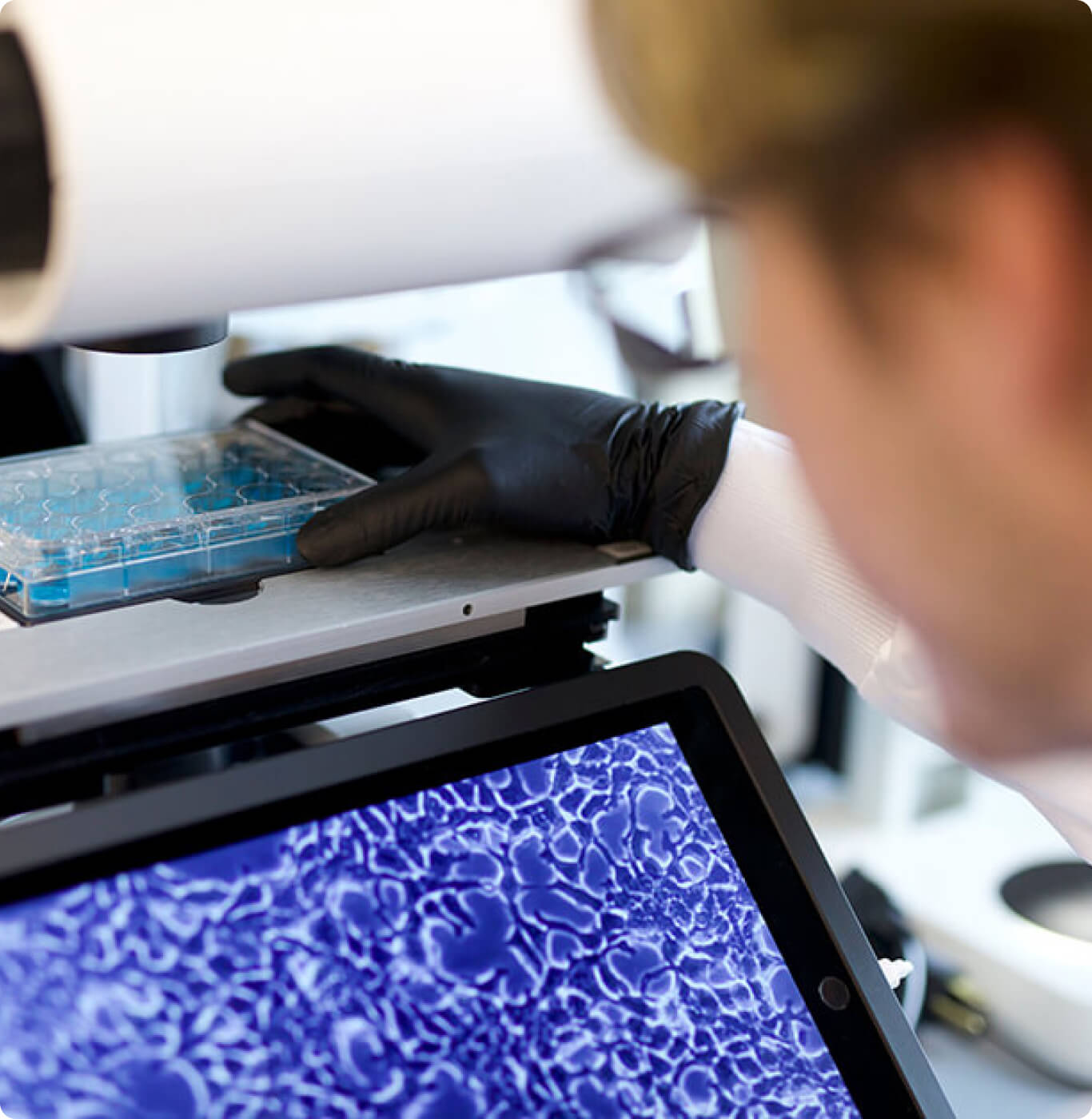 Genetically
Defined Diseases

Our founders established Neuron23 to take advantage of the expanding field of human genetics and develop targeted therapeutics for diseases that have clearly defined genetic contributions.

We take a machine learning approach to drive a deeper understanding of the contribution of the genes of interest to the underlying biology, and then identify the patients most likely to respond to treatment.

Our team of drug hunters identify compounds to modulate the pathways of interest and, in parallel, our data scientists bring together large data sets to define the target population.

A clear example of this is our lead program targeting patients with Parkinson's disease who carry a LRRK2 mutation, as well as subset of the sporadic PD population, with wildtype LRRK2. We have developed best-in-class inhibitors of LRRK2, which will enter the clinic in late 2022.

Pipeline in a Target

Many proteins have genetic associations with diseases in the brain and in the periphery. Therefore we capitalize on our ability to develop brain penetrant and non-brain penetrant molecules to target genetically defined diseases of the central nervous system and those with a systemic contribution.

Two clear examples of this are our lead programs LRRK2 and TYK2. Mutations in LRRK2 are linked to Parkinson's disease as well as systemic inflammatory disorders such as Crohn's disease and Ulcerative colitis. By leveraging a deep understanding of the biology of LRRK2, we discover and develop unique assets to treat both PD and IBD.

Likewise, loss of function mutations in TYK2 are protective for CNS disorders such as multiple sclerosis and peripheral autoimmune disorders such as psoriasis, ankylosis spondylitis and IBD. Two assets, one target.

Patient
Stratification

Our scientific co-founders are leaders in the fields of human genetics and machine learning. By bringing these two disciplines together we are able to identify the patients that have the greatest likelihood of response to our therapeutics.

By combining public and private data sets, we have developed unique algorithms to stratify patients with the same diagnosis into those likely-to-respond vs not likely-to-respond. We believe this will improve the success rate of our clinical trials and better the lives of patients.

To further our understanding of these patient subtypes and to partner with centers of excellence around the globe, we conduct Phase 0 (Ph0) observational trials to bring real world data to our machine learning models. We have successfully employed this approach for our LRRK2 program, integrating biomarkers, genetics data and clinical observations into the model.
New Breakthroughs
Require New Methods
We leverage our strengths in chemistry, genetic target selection and validation, and AI-enabled drug discovery to uncover promising new ways to fight disease.
| | | |
| --- | --- | --- |
| LRRK2 | Systemic Inflammation and Parkinson's | |
| TYK2 | Systemic Inflammation, Neuroinflammation, MS | |
| Program 3 | ALS | |
| Program 4 | Undisclosed | |
This is Just the Beginning
We leverage our strengths in chemistry, genetic target selection and validation, and AI-enabled drug discovery to uncover promising new ways to fight disease.